During 2021, Atlantia's digital communication footprint has been constantly evolving. It has been enriched through the active use of its LinkedIn profile, the renovation of the Atlantia.com corporate website and the launch of Infra Journal, a web magazine designed to stimulate debate and discussion in the mobility industry.
Our Corporate Website
In September 2021 Atlantia released a new corporate website full of new content, with a simple and intuitive language and with brand new sections as gateways for all aspects of the business. The new platform gives pride of place to sustainability, innovation, and new forms of mobility, and features a brand-new career section.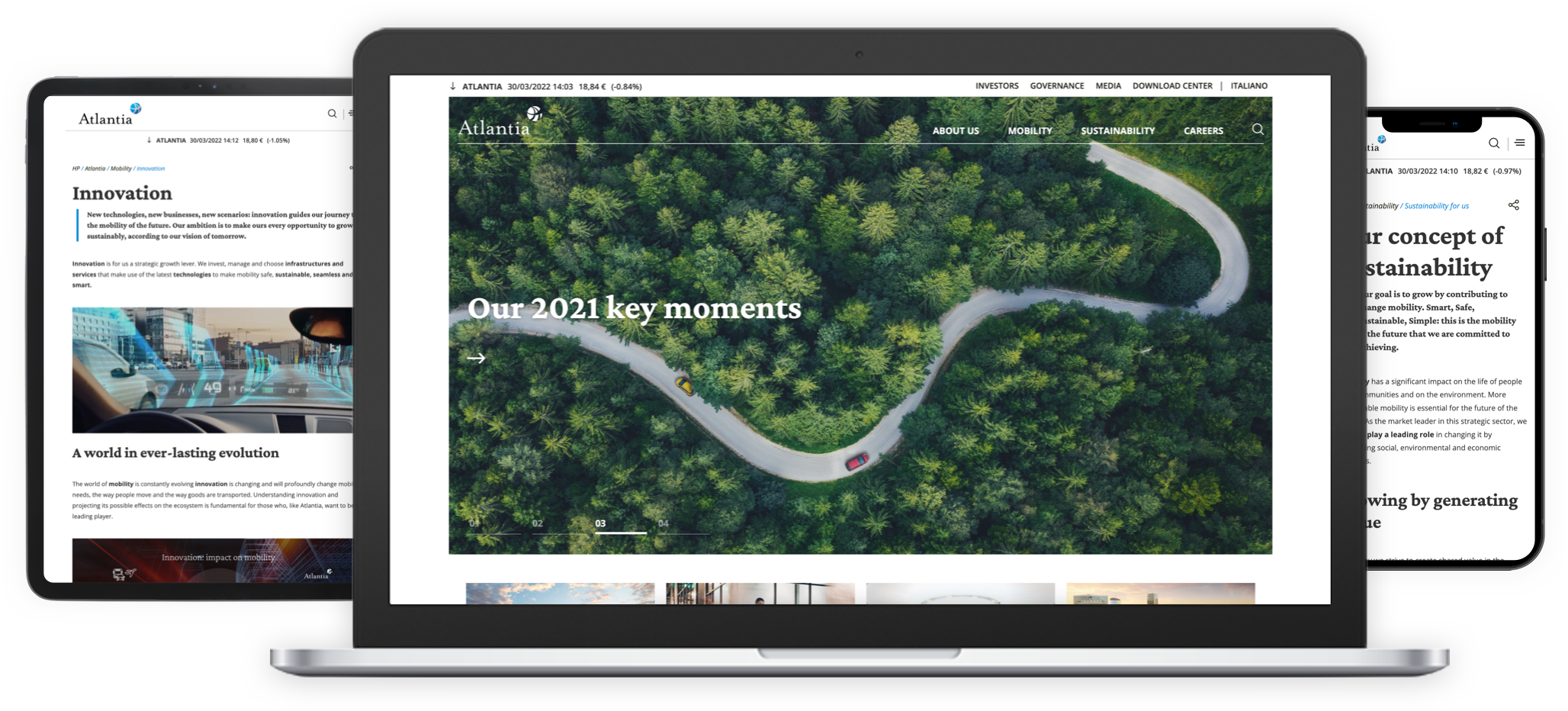 Infra Journal
Infra Journal tackles the transformation that world the mobility is going through, driven by technological innovation, new challenges, and the sensitivity to environmental and social issues. Its mission is to provide in dept information, data, and a fresh perspective on the dynamics of Mobility, Innovation, Sustainability, and Infrastructure.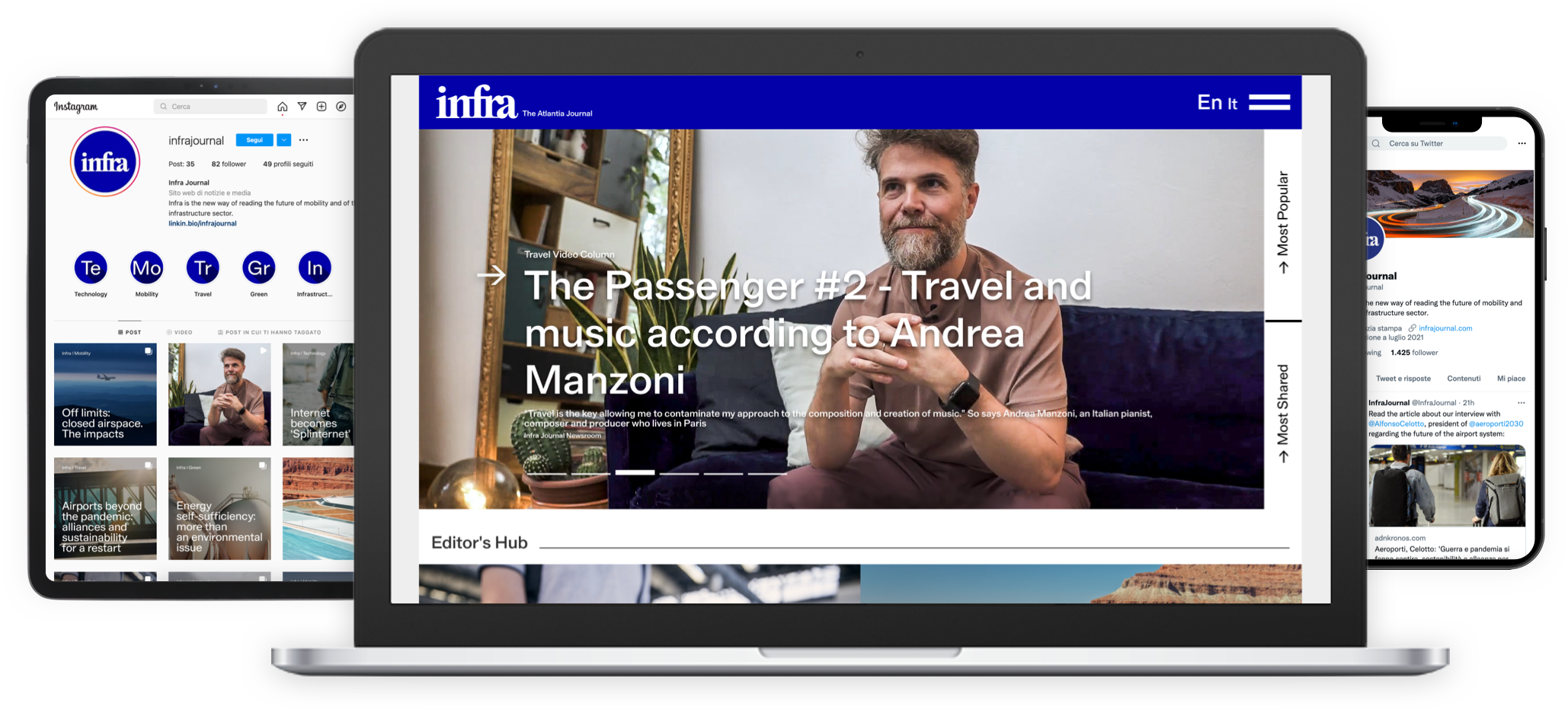 Our LinkedIn
Atlantia Group news and updates are on LinkedIn since 2021, focusing on people, sustainability and innovation topics